Exterior Painting Sioux City
Deck Painting
Is your deck experiencing peeling paint, wood rot, or other damages? Protect your deck by getting it professionally painted. We have professionals on the team who are trained at finding wood rot and other damages - let us protect you and your deck today!
Downspouts Painting
Should you paint downspouts? The answer is YES! Unpainted downspouts are a huge eyesore and very noticeable on your home. Keep your downspouts professionally painted to keep them in their best conditions possible.
Shed Painting
It's time to fix the eyesore in your backyard and get your shed painted! Your shed is an investment you need to protect - and we're the perfect crew for the job. Painting your shed can help protect it from the elements, wood rot, and other potential damages.
Garage Door Painting
Painting your garage door could be the perfect facelift for your home. Are your garage doors looking dull? Maybe a new color is just what you're looking for! Our team can make painting your garage doors hassle-free and easy with results that speak for themselves.
Sioux City Pro Painting - Your Total Exterior Painting Experts
Sioux City Pro Painting is a full-service paint company that specializes in all things painting. We have professional color consultants to help you find the perfect color for your project. We have an experienced team of expert painters ready to transform your home! We provide a comprehensive range of services at reasonable rates, so you get the best experience for the best price possible. Our exterior painters deliver the finest painting service in Sioux City, so give us a call today!
We have a wide range of services - and there's not a project we can't handle! Check out what transformations we can do for you:
Home Painting
Eaves Painting
Patio Cover Painting
Shed Painting
Deck Painting
Fence Painting
Priming & Sealing Painting
Siding Painting
Door Painting
Garage Door Painting
Railings Painting
Downspouts Painting
Paint Removal
Shed Painting

Get An Inspirational Exterior Painting Job That Is All Your Own
Painting the exterior of your home yourself is time-consuming, expensive, and requires a lot of equipment. However, hiring Sioux City Pro Painting ensures that your exterior project will be as hassle-free as possible! Not only do we have all of the best equipment readily available, we have an experienced and knowledgeable team behind it. You don't need years of experience and expensive equipment when you hire Sioux City Pro Painting to take care of your next project!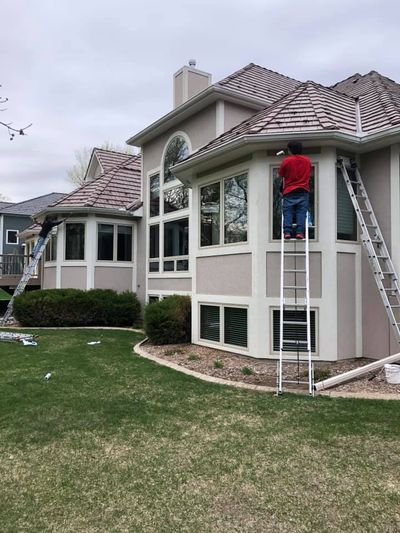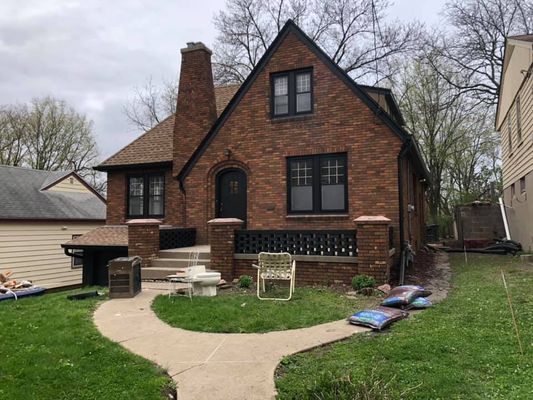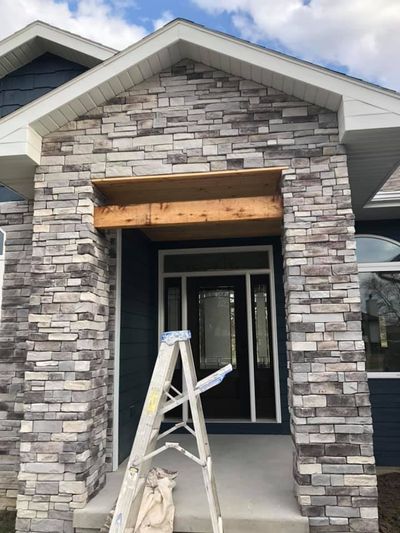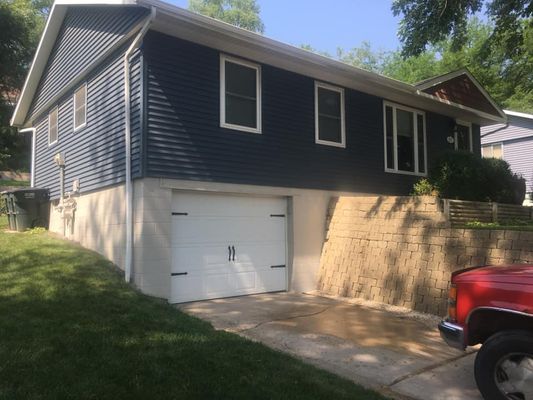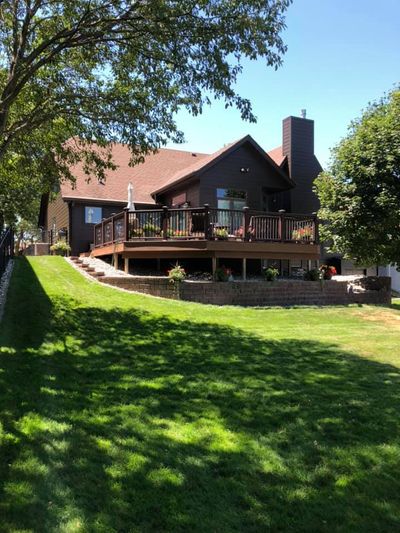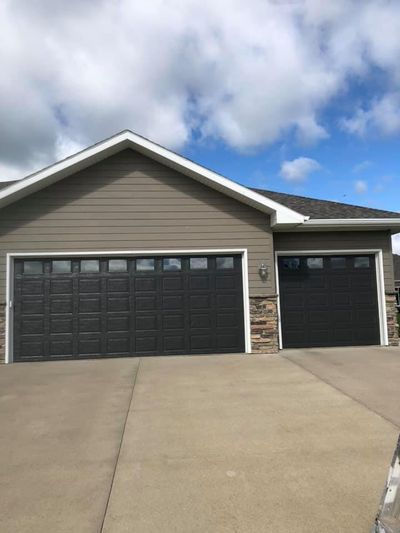 How To Choose The Perfect Exterior Painting Colors
There are thousands of colors to choose from when you decide to repaint your exterior, so how do you decide?
If you don't have any color in-mind, first ask yourself this: Do I want to stand-out in my neighborhood? If yes, try choosing colors that don't match your neighbors. If your neighbors use warm tones, choose cool neutral tones, or be unique with pastel colors.
The next step is look at the shape of your home. Does your home have lots of angled or shaped outer walls? Your home could have the perfect opportunity for an accent color. Most homeowners only consider accent walls for the interior of the home, but including an accent wall on the exterior could really transform the look of your home and bring it a step closer to being your dream home!
Next, decide on what color you want your trim to be. Most people choose white or black, but make sure it doesn't clash with the rest of your homes colors.
Do you feel like your color choices are too boring? Maybe you don't want an accent color on an exterior wall - but you can always liven up a project with an accent color on the garage doors! Choose a complimenting accent color to paint your garage doors and front door and really make a statement in your neighborhood. Your neighbors will be jealous and you will increase your curb appeal immensely!
Still need help picking a color? We can help you! When you hire us, you'll get to:
Get professional color advice from an expert in the field
Find out how to choose a paint color palette that is perfect for you and your home's architecture
Learn how to craft a timeless color scheme that matches with any decor style
We Deliver Beautiful Results Backed Up By Our 100% Satisfaction Guarantee!
Site Preparation For Your Exterior Paint Job
Did you know that the most important aspect of any paint job is preparation? Prep can make or break your project and greatly affect the result. At Sioux City Pro Painting, we take our preparation process very seriously.
Too many times have we heard horror stories about awful painting contractors, and most of the time, these horror stories could have been avoided with prep! We know this because we're experienced professionals, and we aim to avoid these mistakes at all costs. With our standardized processes, we have made preparation a breeze, which makes the result high-quality. With Sioux City Pro Painting, you can be assured that you're getting the best because we take every aspect seriously, so if you need some exterior work done on your home, make sure to call us to get the best results and the best experience possible!
Our preparation process looks a little like this:
Clean the surface thoroughly (Clean surfaces are the best surfaces to paint!)
Scrape any and all loose paint (Smooth surface allows for a finer finish)
Repair any and all damages to the surface (This is what protects your home the best!)
Use drop cloths to protect anything that paint could drip on, including decks and porches, bushes, flowerbeds, and sidewalks

What our customers are saying
Hats off to his crew
"Jason and his crew was great. Had them paint the outside of the Jail for the county. They touched up everything after painting and the clean up was great. Jason and I walked through the project before they started and during the painting. Plus a final walk through. Hats off to his crew."
- Scott Sexton
It looks like a new fence!
"They did an excellent job cleaning the fence, and after drying they sprayed stain on it. They were very very careful not to get overspray on anything. Even the flowers survived unhurt. I love the look now. It looks like a new fence! Great job guys!"
- Cal Lamprecht
These guys are the absolute best!!!
"These guys are the absolute best!!! They had great communication, showed up when they said they would, were courteous and respectful of my property. On top of all that their price was very fair and they cleaned up after themselves. I highly recommend them!"
- Lisa Hauswirth
Service Areas
We provide expert painting services in the three states of Nebraska, Iowa, and South Dakota.
We can help you with any project, from a tiny room to an entire office building, because we have years of experience in these areas. Likewise, we are committed to offering outstanding service that exceeds clients' expectations, while also keeping their budget under control by suggesting options that they don't need to spend extra money on. All at no cost or obligation!